The right choice
Welcome to Sekolah Stella Mundi
We provide a high quality, internationally recognised and dynamic learning journey for your child. This is achieved by combining years of practical expertise and best practice research in the education of Early Years and Primary.
We deliver our programs in a developmentally appropriate way, teaching the right content, the right way at the right time. We educate the whole child, not just their academic self, nurturing them socially and emotionally so they may become the well adjusted, creative leaders our future needs. Our educators are highly trained professionals in their field and most importantly, they really care.
Sekolah Stella Mundi aims to develop creative and confident young thinkers with strength of character, self-awareness and an enduring passion for learning.
"At Sekolah Stella Mundi, we put the children first."
We have great responsibility in ensuring that their education is meaningful and relevant both now and in 30 years' time, and delivered by trained and inspiring professionals who really care. Our commitment, support and guidance over a number of years we hope will translate into our future leaders being well-rounded, courteous individuals who are able to use their academic, social and emotional skills to influence their world in positive ways.
We further strive to inspire creativity and wonder in each child so they become creative problem solvers with an unfailing love for learning. I would like to encourage you to learn more about our academic programs and school life to see how we reflect our vision and mission.
Mr. Andy McGrath, BA & BSc., Dip. Ed, MBA
Sekolah Stella Mundi, Principal.
"We seek to inspire a passion for excellence and to nurture curiosity, creativity and imagination."
Our goal is not only to give students knowledge, but to prepare them with critical thinking and leadership skills needed to succeed in the ever-evolving work force of tomorrow. But more importantly, they are filled with self-confidence and doing things that are important to them, while being mindful of their responsibility to protect the environment and to have compassion for others less fortunate.
We know that this goes beyond the scope of traditional education, but then, Sekolah Stella Mundi is a rather unusual school. We are a progressive school, meaning we are teaching your child above the mastery of standards.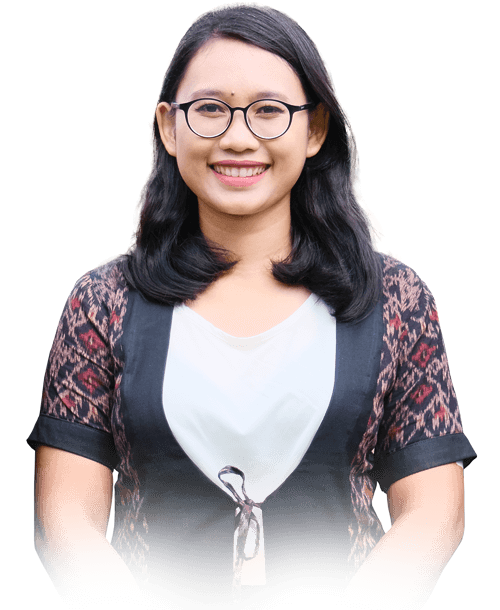 Sabrina Tumewu, LLB, B.A, PGCertPT.
Sekolah Stella Mundi, Principal.
Future Leaders of Character
We seek to inspire a passion for excellence and to nurture curiosity, creativity and imagination.
collaboration
respect
caring
support
Building a mutually trusting and caring partnership between school and families